Joining ECCITY-Motocycles capital, the French electric scooter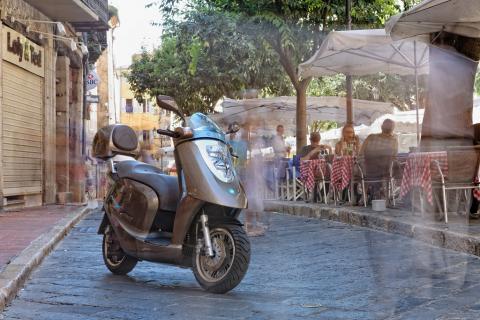 At the end of December 2016, POPESCO entered the capital of ECCITY-Motocycles (www.eccity-motocycles.com) French Champion of electric scooters equivalent to 125cc.
The electric scooter market becomes a commercial reality. Since the ARTELEC launch in 2014, ECCITY triples its sales every year. In 2016 more than 100 scooters have been sold. The 1000€ govermental incentive promised by Minister Segolene Royal is in force since the 1st of January 2017 and shall strongly boost the 2017 sales, which explains the need of capital funds for the company in order to deliver more than 300 scooters made in France over the year 2017.
Créée en mars 2011 par des experts en technologie innovante et passionnés par les deux roues, ECCITY MOTOCYCLES est installée à Grasse dans les Alpes Maritimes (06). Cette société conçoit, construit et commercialise des scooters 100% électriques. L'ARTELEC 670 est le premier scooter électrique de catégorie 125 au monde à proposer des fonctionnalités d'usage (autonomie, vitesse, utilisation urbaine) équivalentes à son homologue à essence ; une performance rendue possible grâce à un système breveté d'optimisation de la température interne des batteries lithium ion embarquées. ECCITY MOTOCYCLES au capital de 384.000 € est détenue par ses dirigeants et le Fonds Entrepreneurial 06. Jeune Entreprise Innovante, ECCITY MOTOCYCLES bénéficie également du soutien de la Région PACA avec le dispositif d'aides de PACA Émergence.